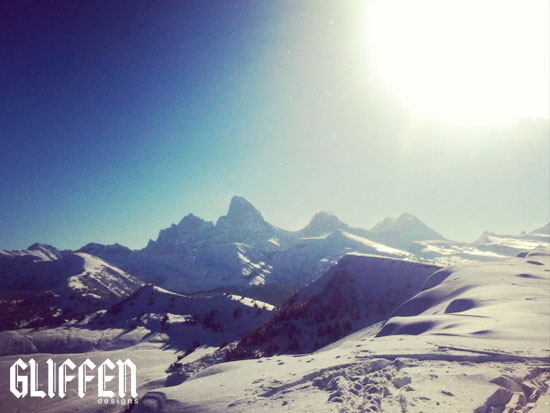 Premium Web Design with Gliffen
Graphic Design, Web Design & Web Development Company in Jackson, Wyoming


Gliffen Designs is a leading provider of website design, graphic design, and application development located in the heart of Jackson Hole Wyoming. No matter your goals we can help you achieve them. From print advertising to public websites to custom applications that help your business grow and function more efficiently, we can come up with a solution that will fit both your needs and your budget.
Gliffen Designs is dedicated to creating secure and flexible applications to assist in all manners of business operations. We offer two pre-built solutions that can be custom tailored to your exact business needs; G$ale and GRes. These powerful programs help you create online outlets for your retail store or manage your entire hotel from online reservations to billing and staff management.
Do you have a custom need that is completely different from anything else you have seen? Then you are in the right place and GCMS is for you. This powerful barebones program is the perfect launching pad for any custom application. Contact us today to learn more about how we can help you manage your business.
307-200-8999
info@gliffen.com
Request a Quote
We want to help you get started. Let us know what project(s) you had in mind and we will contact you as soon as possible.
---
---
An extremely flexible Point of Sale software that allows retail businesses to manage a single inventory for their physical store and E-Commerce website. This program is truly a one of a kind solution. Click Here to Learn More
This program is the solid foundation for any custom application or management needs you have. With loads of add-ons including event managers, slideshow creators, advanced content editors and many more. If you have specific needs we can tailor this system to work exactly as you want it.
Click Here to Learn More
---
Subscribe
Blog
Bliss Bodywork wanted help evoking what services they offer with a soft, comforting and fresh look. We designed their logo, business cards, and table tents to best unify Bliss Bodywork as a healing center in the Jackson Hole area.